Launch your blockchain project with mintBlue infrastructure.
We handle more transactions than VISA at a fraction of the cost. This is the fastest public blockchain.
No need to learn new programming languages and we help you understand what's possible.
data is your most valuable asset.
But locked up in existing legacy software, you can't have a competitive advantage.
reliable blockchain infrastructure.
It never hits a scale ceiling.
Our fees are 100x lower than the industry average.
Usage billed per month in your local currency.
End-to-end encryption for all your data and metadata.
Data replication to multiple storage locations.
Certified and peer-reviewed architecture.
Sebastian Toet
CTO, VISMA | yuki
"VISMA | yuki has been looking for independent solutions for validation and verification of large amounts of financial documents for a long time. With mintBlue's blockchain platform, this becomes a technological and cost-effective reality, giving Yuki an edge for customers looking to store and create their financial documents."
Kal Suurkask
Commercial Director, TAAL
"TAAL's partnership with mintBlue allows us both to focus on our core strength. For mintBlue, that is to build developer-friendly blockchain integrations. For TAAL, that means focusing on scaling the processing of transactions and ensuring a high service standard."
Laurent Blumberg
Investment Director, Torqx Capital
"mintBlue software enables organisations and its users to transfer any asset with anyone, without reliance on external parties while undercutting traditional settlement networks with 95%. These are the initiatives that will disrupt the Big Tech model."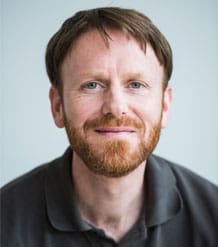 Dr. Jack Rogers
Lead FinTech MSc, Exeter University
"mintBlue has one of the most hands-on and result-driven teams I've worked with. They make blockchain technology easy to understand and implement. That's why we're interested in exploring more opportunities with blockchain at Exeter University"
Kurt Wuckert Jr.
Bitcoin Historian, Coingeek
"It has never been easier for individuals unfamiliar with code to integrate the blockchain into their daily apps and processes. mintBlue has truly lowered the barrier to adoption of blockchain technology for individuals and businesses alike."